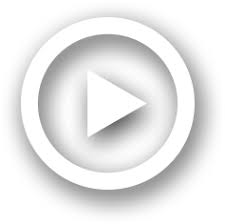 Podcast: Play in new window | Download
We are frequently searching for answers outside of ourselves. We ask friends, professionals, search for information and books – all because we don't know what's right and what we should do.
In a similar way, many of us us action – doing something – in order to change something. We are always busy, do sports to relax and to balance our emotions. We are always in motion. 
Sometimes life puts on the breaks, because we get sick or our body has some limitations that keep us from being busy and doing something. Or we've been active, trying to find get the right training, information and stimulation, and we realize that we just don't find the right answer, the thing that gets us ahead, or that the teachings don't work for us.
That's when it's time to look inside, to find our inner voice, to discover our knowingness, and to use this inner guidance in order to know what's right. Frequently we can transform a situation within ourselves, before we even take action – and that makes the consecutive action more effective and gives us the clarity that it's the right thing to do.  
This meditation is an invitation to remove the obstacles that keep you from hearing your inner voice, figuring out what is right for you, and trusting the inner guidance in order to progress in life. Connect with your inner intuition and learn how to find all the answers you're ever going to need – inside yourself.